Date: Sep 30, 2011
Today, I took a break. I finally visited the local mall - Ayala Centre.
It's a mall the looks the same as Malls in Singapore and Malaysia.
But there are few things which you may not get in Singapore. Such as this Angry Bird Tikam game. It's about S$9 only.
So the kids will pick their choice behind and see what Angry Bird prices they can get.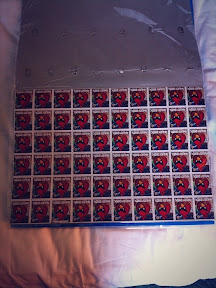 The Angry Bird Sharpener. Jay's birthday coming up, this definitely a goodie bag item.
I took the Shangri La hotel shuttle to the mall. And guess what? They have WiFi on the bus.
I heard this cookie is very nice.
I also bought a few dried mangos. Different types.
And this!! Pork skin. Haha
The massage in town is about S$21 for an hour. And the food massage and nail cutting is about S$16. Cheap. But not good so good skills.
After few hours shopping, it's time to go back. The beach looks damn nice.
You can swim out to the little platform there. All the fishes will come and follow you.
The grand closing party is about to start soon. And the best food I found is this beef. Yes they are cooking the whole cow.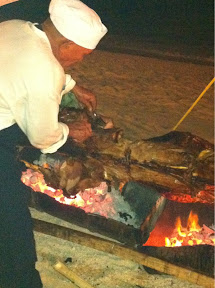 And it taste good!
As usual, take some photos with the models...
Enjoy the fireworks...
And have lots of liquor by the sea side.
We have lots of fun. The Asian Telco elites are all here in Cebu. Challenging each other on beer, whisky, etc.
See you next year in ACC 2012.
- Posted using BlogPress from my iPhone4
Location:Buyong Rd,Lapu-Lapu City,Philippines